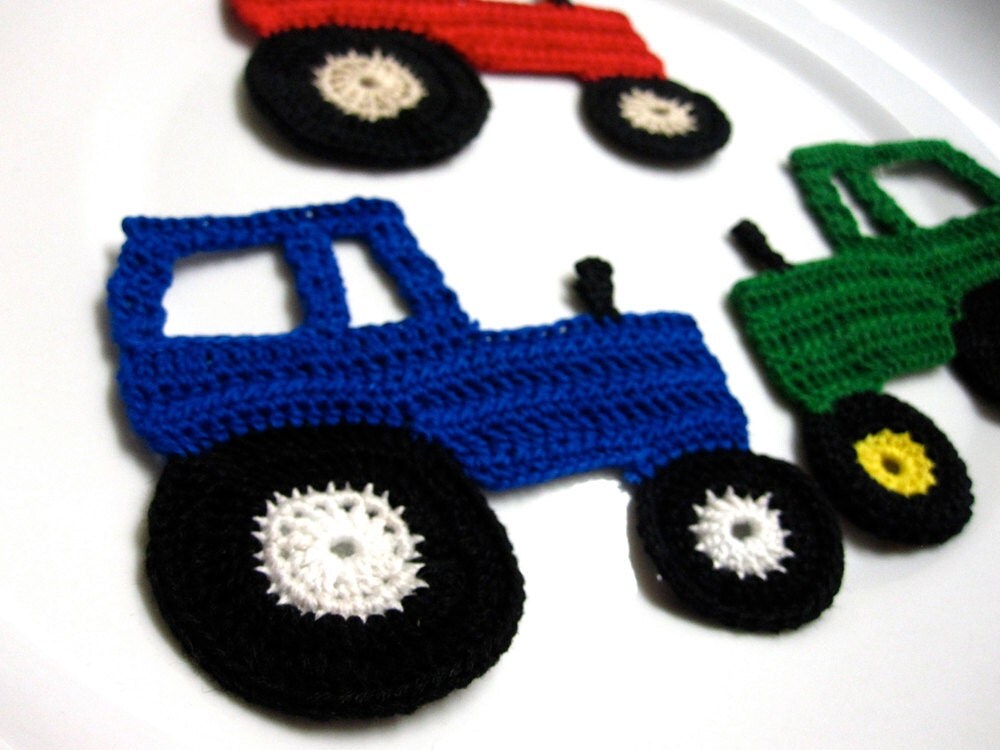 This Monday I will be offering the tractor applique pattern for only $1.00 on etsy. If interested, you can follow this
link to my etsy shop
.
If you wondering if I'm currently working on new patterns, I actually am! It's not always easy to vision something and to make the right shape out of nothing but thread. Pattern makers are super talented people. It's a little bit of art, math, and science all thrown into one project. Sometimes you just never know if you're doing the right thing. Is it pretty or ugly?
People always say, keep adding details. But when you're working with anywhere from 2 to 5 inches, how much detail can you cram into a small space?
Someone recently contacted me about making an alligator applique. It's been something that I've wanted to come up with for awhile now. I tried to explain to them that sometimes the creation process isn't that easy. I still haven't managed how to work this one out, but I have managed to work a dinosaur into my list of completed patterns. So I should be posting that sometime in the very near future.